Prabhupada Sankirtana Society
Updated 14th May 2018


JEWTUBE NOW DEAD FOR TRUTH & THE POISONED CANNOT HELP PRABHUPADA!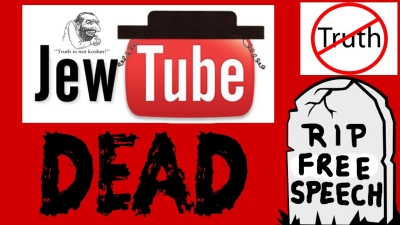 I originally wasn't going to upload this video, as i felt that i had misquoted Prabhupada in regards my saying those who are poisoned are useless for service. Prabhupada actually said that it is useless to try to request his philosophically poisoned disciples to work for his mission.



ISKCON'S SINISTER JEWISH LEADERS KILLED SWAMI JESUS – PRABHUPADA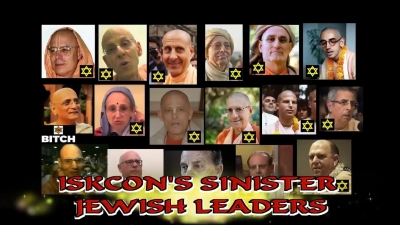 Prabhupada is the Counselor [Second Coming] that Jesus Predicted would come and teach us all things and remind us of everything he had said to us. History has thus repeated itself and the Jews have again shown their envy and hatred for the Pure Devotee!!!




ISKCON AN UNALLOYED ILLICIT SEX HELLHOLE – Sulocana Prabhu [Prabhupada Martyr]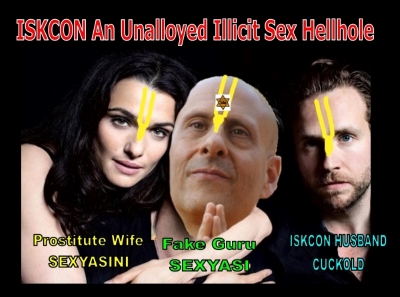 Woman claiming to have a relationship with one of these "ISKCON" sexyasis should know, without a doubt, that such a relationship is nothing but unalloyed illicit sex, which will destroy any possibility of a successful marriage.



The Science Of Conception For Peace And Prosperity In The World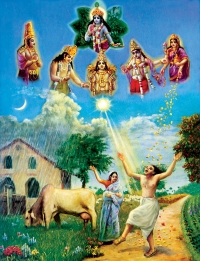 If the mind of the father is not sober, the semen discharged will not be very good. Thus the living entity, wrapped in the matter produced from the father and mother, will be demoniac like Hiranyaksa and Hiranyakasipu.


Prabhupada Predicted Cannibal Rulers & A Message To The "Aryans" From The Alt-Right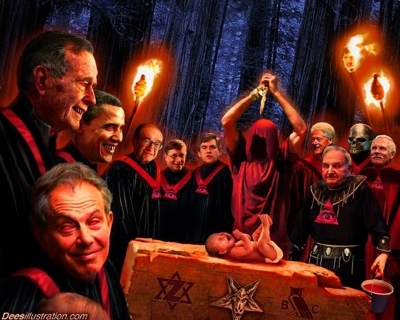 Raksasa are called man-eaters, more than tigers. They, for their self-satisfaction, they can eat, I mean to say, even, even their own sons. You see? They are called raksasas. No shame. "My sense gratification should be satisfied. Never mind. You go to hell." So this is the age....You can know this world is now managed by the raksasas. Raksasa.




PERFECT QUESTIONS PERFECT ANSWERS. - PRABHUPADA.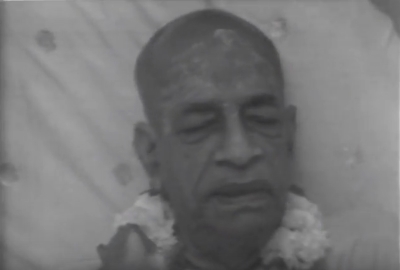 In this video Srila Prabhupada the pure devotee of the Lord answers perfectly all the questions put to him




JEW OWNED TRUMP SERVES ISRAEL & BETRAYS AMERICA (THE EX-WIFE) REVEALS THE SIMPSONS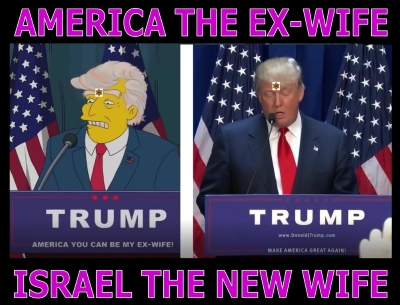 DONALD TRUMP DID NOT BECOME THE PRESIDENT OF THE U.S.A. INDEPENDENTLY!!! HE OWES THE JEWS MONEY SO IS OWNED BY THEM. THEY HAVE BEEN PREPARING HIM FOR THE PRESIDENCY FOR A LONG TIME. THE PROTOCOLS OF ZION REVEAL THIS TRUTH:




JEWISH LEADER OF ISKCON NAILED AS AN OFFENDER & ENVIOUS SNAKE FROM THE JEW WORLD ORDER!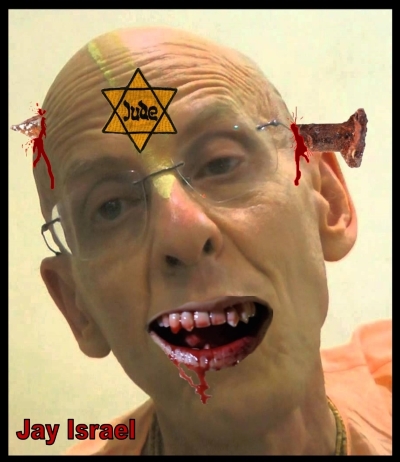 If you have watched the excellent video by ISKCONspiracy exposing Jay Israel [aka Jaya Advaita Swami] you will be well aware of the envious nature of this Jewish Zionist and leader of ISKCON.



Previous Headlines